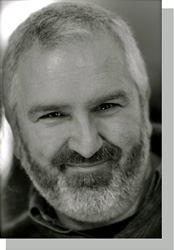 Sharing a meal with Danny is one of the most thrilling experiences you'll ever have. He will dazzle you with his charm and his wit. He will impress you with his passion and his love for the craft of cooking. And he will floor you with his deep understanding and appreciation of the tiniest details of the way the food in front of you was prepared. You will leave the restaurant a wiser, happier and better person.
Working with Danny is the same. Only better.

Kasper Barfoed, Director The Numbers Station
Welcome to the official website for Danny Rogers BFDG, Art Director and Production Designer. Please feel free to browse the site which includes the Design for Film newsletter, video and testimonial sections and at the bottom of the pages an IMDB link and a downloadable CV in PDF format.

Thank you for visiting Design for Film...